China Folk Culture Village
China has a lot of amazing sites and attractions that have travelers from all over the globe galivanting towards it. But China is enormous and seeing them all will need more then a few weeks, right? Well not if you purchase a ticket to Splendid China, an attraction in Shenzhen, that houses miniatures of all the acclaimed Chinese sights, both natural wonders and historical treasures. A scale of 1:15 is maintained and an excellent degree of accuracy is ensured for all the models in the compound.
To gain entrance, the standard ticket price is RMB200. Kids between 3.9 – 4.9 feet get half off and those under 3.9 feet enjoy free entry. There is a combo ticket for RMB225 that includes tour boat and battery car along with admission fee. The upside is that there are no other fees to be paid for the performances inside. Arriving at the site is made economical with the use of metro line 1 that goes to OCT (Overseas Chinese Town) station or all the buses that go the eponymous bus station. The attraction opens around 10:00 and closes at 21:30 throughout the year except July-August, when it closes at 22:30. Be sure to avoid rainy days as that will ruin all the fun.
It is a fascinating place to discover the astounding wealth of tourist spots that are available in China and what they all represent. The Great Wall and Forbidden City in Beijing, the Terracotta Army in Xi'an and many others are all part of the past monuments collection. There is a collection of the natural environments and another category for customs and legends of Chinese ethnicities. These all have been laid out in the order they appear in China's map and it is pretty hard to cover all attractions within a day. By foot, anyway. You can expediate the process and take in much more by boarding, either a battery car, or taking a horse drawn carriage (RMB350; good for 8 persons). The latter has the bonus of stopping at all requested destinations and for as long as you want to take your fill of pictures. It is a perfect idea for a family outing.
Besides the miniature recreations, there is a schedule for various performances happening in another part of the compound. There are about 9 ethnic village performance taking place around the clock and you have to decide which ones you want to catch, as all presentations take place between 10:30 to 16:30. But the ones you do see really gets you in tune with the specific ethnicity and the intricacies of their customs and traditions. Three historical shows take place in different areas too, the best of which is the Dynasty at War, a major feature about a Ming Dynasty war involving almost 300 actors and special effects. This show is not available on Mondays. The Grand Evening Party and Oriental Dress Show are other performances you can catch that will demonstrate the depth and historical length of China.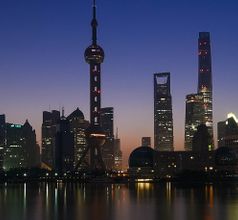 Other Attractions In Shenzhen